I feel giddy with the pressure of age
Ties have frozen, tears must crystallize;
Cooped up in my room...not knowing the future...
lonesome and insecure...a life continues to live
bits of me....do I still want to prolong it?
My heart is bizarre...hard, energetic, nervy
It makes me see beyond the tangible
which my blurry eyes can't see
in life's Twilight....
How happy was my world….
With a paltry existence,
Tethered to the gleaming columns of my home
I traveled with passion and trust
I loved boiling up a kettle every morning
Enjoyed stirring the cauldron of daal every night
Worked hard scrubbing the dirty linens
Painstakingly, I worked through a lot of grime
Ah, that arduous trip seems like
A waste of time now
in life's Twilight...
I hear the Surf Excel Matic jingle
Raving, ranting, swaying to a crazy rhythm
The 'vibrating molecules' strike the life chord; and
give me strength; it widens my face into a smile
I realize, I must soak no more!
nothing should make me quit...Ever!
The quivering ride on my mind for sometime
Eyes and senses wake up, and then I hear a whisper,
'Veer veer... so that people understand
that wrinkled visage is still profused with life
This is your home...this is where you belong
You must reclaim the space, guard it well
Let peace fight the time
in Life's Twilight,...'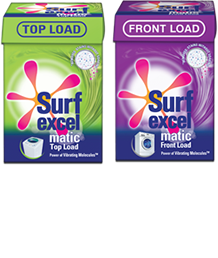 This has been written for